---
ABOUT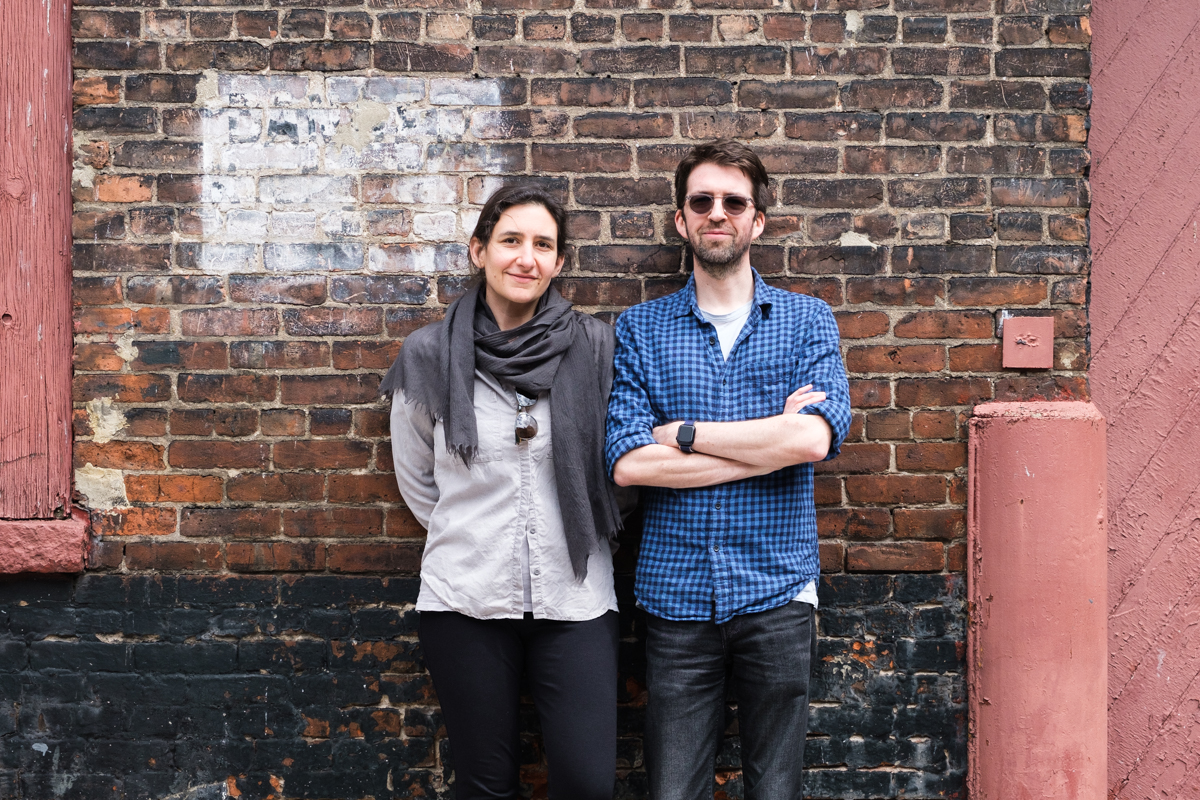 Diana Pappas and Tom Bland are photographers currently based in north east New Jersey, USA. Diana is originally from New Jersey, while Tom comes from Northumberland in the north east of England. They met on Flickr.com, the leading online photography community before Instagram came along – Tom discovered Diana's work one day and added her as a Flickr contact, and Diana soon did the same. What followed was a year of commenting on each other's photography, which led to emails that gradually increased in length and frequency, and finally one year after first connecting on Flickr they met in person at Terminal B of Newark Airport. They married three years later.
As photographers, Diana and Tom often collaborate on editorial stories and assist each other on shoots. Although their time is largely divided between New Jersey and the north of England, they travel as frequently as possible to further their editorial work – either working on assignment or to develop self-initiated stories and projects. Their primary interests lie in food and farming, travel, nature and the environment, and associated portraiture. Diana and Tom are available for hire as a photography duo, or individually, and prints of their work are available for purchase.
Diana Pappas is a photographer from the Northeast of New Jersey, USA. She is an alumna of Duke University where she majored in art history. Her focus shifted to photography after working for a number of years in the film industry as a costume assistant on movies such as
The Visitor
,
Fur
,
Synecdoche New York
and
Margaret
.
Diana's knowledge of art history has informed her keen eye for color and composition. Whether she's photographing a calm rural scene, a rusting metal detail, or a still life – Diana composes her photographs as a true artist, with a strong emphasis on light and balance. Diana's portrait work and love of food culture are where she really excels – she is a specialist at capturing her portrait subjects at ease in their own environments and her passion for food, farming and gardening shines through in her ongoing photographs of seasonal living. In 2015 Diana added writing to her repertoire to accompany her editorial photography. Her stories have been published by
Lodestars Anthology
and
Garrett Leight California Optical
.
Originally from the north of England, Tom Bland grew up surrounded by the natural beauty of rolling hills, dark forests, and expansive beaches. Being raised in a family of creative professionals, including graphic designers, illustrators, and artists, instilled a design-oriented aesthetic in Tom that he later applied to his work as a photographer. Tom's photography is characterized by his unique ability to blend his design appreciation with a passion for the natural world.
Tom's interest in photography developed in earnest during his Art Foundation course at Newcastle College, where he specialized in the field. He went on to earn a bachelor's degree in Media Production at the University of Northumbria, where he focused on mixed-media animation. Despite his animation background, photography remained a constant passion throughout his eight-year tenure working in London's creative arts industry before he moved to the United States in 2012.
---
CLIENTS & PUBLICATIONS:
Lister + Lister, Denton House, Charter Communications, Lonely Planet, Oh, Garrett Leight California Optical, Condé Nast Traveller, Marriott, Lodestars Anthology, F-Stop Magazine, The Typographic Universe, Kings Place, AFAR Magazine, Pureology, BBC Viewfinder, Cosmopolitan, Degree, Toyota Australia, Saavn, DayFour, Selection, Homes & Interiors Scotland, SunEdison, Vie Magazine, Lamono Magazine, Mainstream Publishing, Forbes, A5, Accidental Records, Big Shot Magazine, Urb Magazine, Baillie Gifford, Blowback, Edge Magazine, Holy Ghost, Inflight Review